Custom designed permanent retail point of sale displays
Point of sale display ideas for walls, aisles or free standing locations that last a long time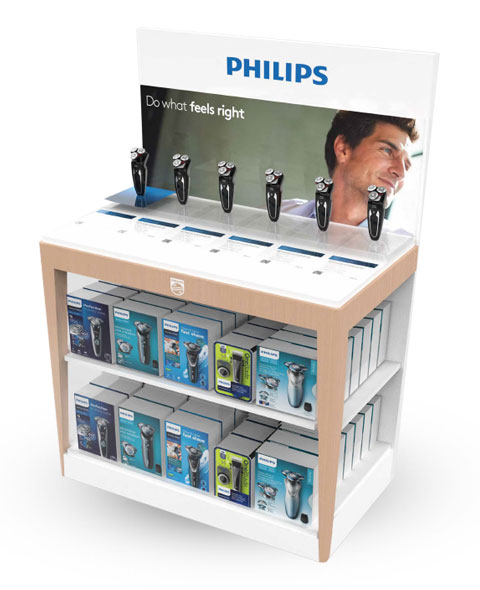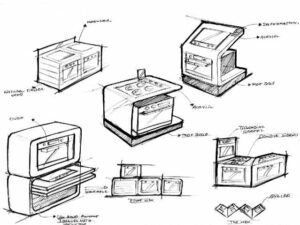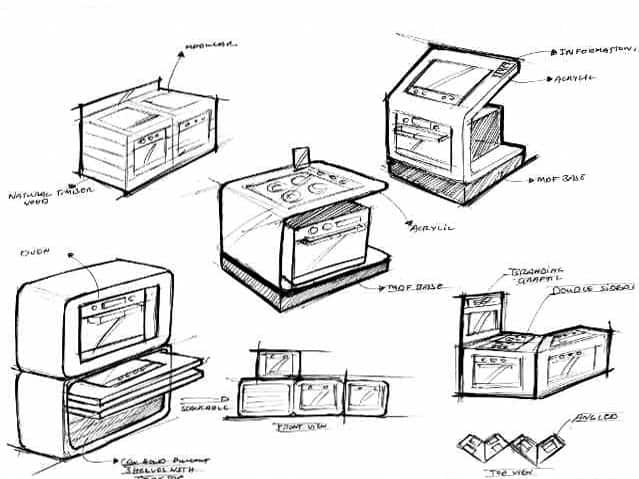 Permanent displays for any product in retail
A point of sale display can be made to be permanent or semi-permanent to provide all year round presentation.
What is a temporary retail display?
For most new product launches or seasonal marketing campaigns, a temporary display solution will be suitable for most products. A temporary pop display is deliberately designed and executed to be sustained for a short period of time, even the design creative. We will ensure they are built to be durable enough for that period which could be a few weeks or few months, typically out of cardboard.
Why would you need a permanent point of sale display solution?
For some brands, you may attempt to offer your retail partners either a semi-permanent or permanent POS display design that remains in their retail environment for 6 months or longer. In these scenarios sometimes it may be a case of the brand purchasing the real estate in the store in an attempt to get an edge on competitors. The retailer benefits through reduced retail display costs and a more immersive shopping experience compared to plain cardboard shipper stands.
What is the benefit of using permanent POS displays?
Longevity is the biggest benefit of permanent retail point-of-purchase displays and typically the quality of the execution is much higher as well, especially compared to cardboard. Most brands will use consumer insight-driven information to develop their creative and adjust their direction aimed at achieving high conversion rates. It becomes a win-win for all involved meaning the retailer has better displays, the brands have more control over how their product is presented and customers get a better shopping experience.
Permanent pop displays for retail
We are Australian POP display designers that specialise in consumer electrical good products.
Our POS design agency in Sydney has worked on thousands of briefs over the years especially in the consumer electrical goods categories where different products need to be showcased in a store. We can design a POS display that can sit on a shelf, be placed on an end cap or even replace a whole wall or aisle bay and we have done this hundreds of times for brands like Logitech, Philips, Sony Playstation, Lindt and others.
What retailers have we designed displays for?

Harvey Norman
JB Hi Fi
The Good Guys
Officeworks
Big W
KMart
Target
David Jones
EB Games
…to name a few.
Choosing a permanent POP display instead of cardboard can enhance brand promotions or retailer seasonal campaigns for long periods of time from weeks to months or even years. Most of the permanent displays that we design will generally have a display period of 1 to 3 years. Most of the time the philosophy that goes into the design of these displays is that they become a 'mini store within the store' for that particular brand or product.
In other cases it may be set up as a concept area or to launch a new technology that is used for in-store marketing  or demonstrations by a brand. With the volume of foot traffic still visiting retail these days it is the most cost effective way to build brand awareness & convert people into customers. If done correctly permanent displays can be an effective visual stimulant in either a commercial or retail environment when compared to standard shelving or paper based signage.
Every material we use during our design process is carefully chosen for durability and longevity. We also control the  manufacturing process to ensure high quality outputs across a production run of displays. The goal is to give your brand a competitive advantage, enhance the retail atmosphere in the immediate area and improve sales by allowing customers to make impulse or planned purchases with ease, including self selection.
Permanent point of sale displays for end caps or walls
We have been involved in a number of pilot test programs with different types of point of sale executions and in some cases we have seen sales growth of 100%+ for stores with point of sale displays vs those that don't. 
While consumers are researching more than ever online it is important to consider the last three feet of the sale will be all about their in store experience in most cases. Therefore having a custom made permanent display in retail can give your product an advantage to help convert more shoppers into buyers.
What are the types of permanent point of sale?

Counter top displays
Gondola display bays
Permanent end cap displays
Interactive wall displays
Gift card & mobile phone sim displays
Free standing permanent display stands
Free standing permanent point of sale display units
Most of the permanent retail displays we design are used on walls, end caps or gondola aisles although it is possible to create free standing displays as well.
The benefit of a permanent POP free standing display is that it is built without any constraints when it comes to wall or aisle space. It creates more flexibility to work with different shapes, materials and sizes depending on what is made available by the retailer.
Typically these create a real impact statement in high traffic locations and when they are made interactive you can also demonstrate your products. 
What types of free standing display units can be made?

Play table with lighting & power

Double sided free standing display

A free standing display on wheels that can be moved

An interactive free standing display for product demonstrations.
What are the main benefits of designing a permanent point of sale display?
Most brands will just rely on their product being on a retail shelf in a box. Some might create shelf dressing to help their brand or product stand out. Although, the brands that grow sales the fastest and increase their market share will typically take an extra step and enable shoppers to touch, feel or interact with their product in a retail shop.
The benefit of permanent retail product displays is that it can give you more control over how your brand or product is presented in retail environments through owning the space. These areas have very strong visual merchandising impact and can draw more attention to your product to convert into sales. The extra expense is recovered by securing valuable retail shelf space that presents your brand exactly how you want it to be shown to shoppers.
Are all permanent retail point of sale displays the same?
It might look like most permanent retail product displays are the same although the type of materials used, the way it engages with shoppers & the durability of the design can vary greatly. We often see brands who choose cheap display manufacturing companies but when you try and use the displays in a retail shop they are often not working or we see elements that have broken off or missing.
We custom design our permanent retail product displays to a high standard to withstand the rigours of retail stores. Everything from the materials we choose to the construction techniques, we use our years of experience to build displays that last.
Is it possible for a retail point of sale display to have lighting, video or sound?
We can create practically any type of permanent retail product displays that can incorporate light, sound, video and give a consumer a fully immersive experience with your product to convert them to someone who buys your product.
We have extensive experience using different materials, electronics & techniques that can bring any type of product to life in a retail store.
What retail stores can use permanent retail point of purchase displays?
Over the years we have built permanent retail product displays of all shapes and sizes that have been placed around retail stores. Wall bays, end caps, aisle bays or even promotional areas have been used to create an interactive area that people can use or test a product.
We have designed permanent displays that have been installed into retailers such as JB Hi Fi, Harvey Norman, Bunnings, The Good Guys, Myers and other leading stores in Australia inside the largest shopping centres.
Examples of permanent point of sale display designs
Take a look at some of our case studies to get ideas for your point of sale design
CUSTOM POINT OF SALE DISPLAYS FOR LEADING BRANDS
A point of sale company that has experience working with global brands & Australian retailers.