A local point of sale agency in Sydney providing custom designed pop displays.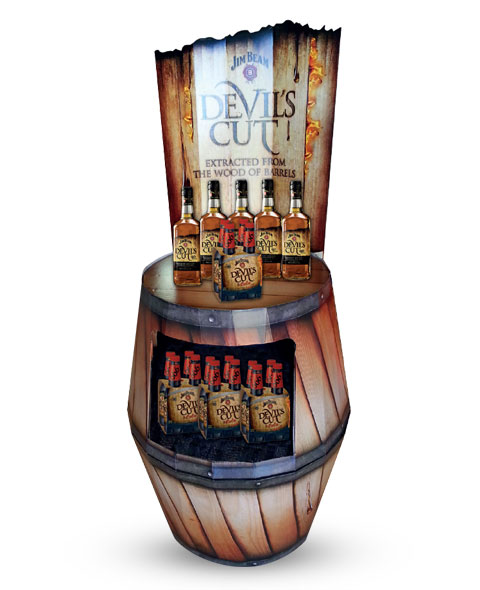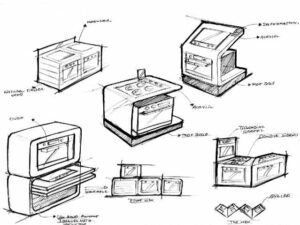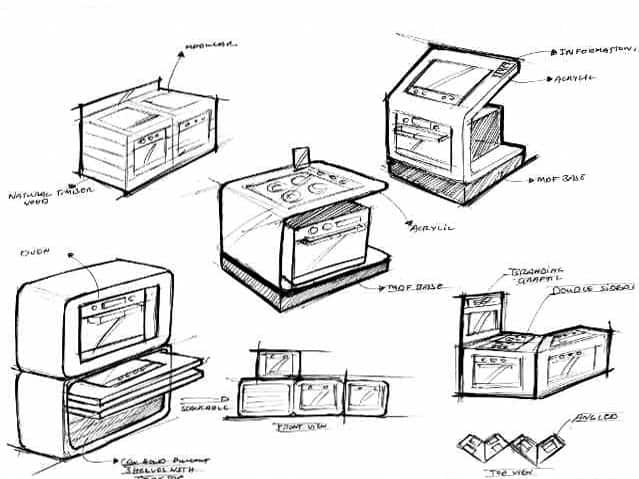 POINT OF SALE DESIGN SPECIALIST
Our design process has been refined using 60+ years collective experience.
Genesis Retail Displays have worked closely with product managers, brand managers, retail operation teams and product manufacturers to create various point of sale display solutions. Over the years we have evolved our custom point of sale design process to be efficient and effective so that you can get your pos manufactured and on display in retail quickly and easily.
1. POINT OF SALE DISPLAY BRIEF
The starting point for every pos design project.
Every project will start with a briefing session to understand the scenario, product or service, goals, budget and the environment the point of sale will be going into. This step of the process can be fast tracked if there is already approvals in place from the retailer.
Over the years we have built up a wealth of experience as a POS Design Agency in Australia working with hundreds of brands and retailers across the Country. For some people we ask too many questions, but for others they realise the importance of understanding this information to deliver the right outcome for your POS execution. Read our guide on the 10 Questions Your POS Agency Should Ask and download our free brief template.
2. DISPLAY IDEA RENDERS AND REVIEW
We begin to visualise how your point of sale will look in a retail store.
Our team will take all the information provided and may request for a sample item to be able to understand how our point of sale design ideas can be brought to life where we will create some visual design ideas. Having corporate identity artwork or campaign graphics can be helpful in this phase.Here we marry up your style guide or brief with the retailer's expectations while making it efficiently manufacturable, and most importantly of course attractive to shoppers.
3. POINT OF SALE PROTOTYPE CREATION
We begin to visualise how your point of sale will look in a retail store.
Once the design concepts and budget have been approved our industrial design team will work on creating a prototype that will be used to bring the ideas on paper to life. It provides the opportunity to touch, feel and interact with the new point of sale creation. This can be done in an office or in a retail environment. Here we identify any refinements prior to production.
4. MANUFACTURING & DISTRIBUTION
We begin to visualise how your point of sale will look in a retail store.
After any changes or amendments are made and all the approvals have been provided then manufacturing will begin and this may be done in Australia or our facility in China depending on the brief. 
For each project you can decide how your displays will get put into retail. Some companies have a visual merchandising team that can receive units for set-up in store, we can provide pre-packed cardboard display stands or can even do the installation for you for things like interactive displays or permanent pos solutions.
We can distribute directly to field teams or stores nation-wide which creates tremendous savings for our customers.
In-house point of sale design and manufacturing in Australia
For us, it doesn't just stop with great processes. Genesis Retail Displays has our own in-house specialist point of sale display manufacturing equipment in Australia. It is used in our design, prototyping or distribution phases for retail point of sale development. Our KOMBI CNC cardboard cutting platform can create high precision point of sale display pieces for;
1. Low volume point of sale quantities; it can eliminate the cost of tooling and can save up to $3 000 per display shape.
2. Prototype & design idea creation; we can create prototypes and shapes in cardboard for testing and approvals before going to other materials such as acrylic or wood that will expedite the design process.
3. Custom packaging for point of sale distribution; especially for things like interactive point of sale display units going into retail we can custom make the packaging that the units are shipped out in. Rather than relying on generic boxes from courier companies our custom designed units can greatly reduce potential transport damage & improve pos reliability.
This attention to detail when designing custom point of sale designs becomes critical to managing your project wastage costs. When combined with our pre-packing services it means we can assist you from the very initial design concept all the way through to placing the point of sale display units on a retail shelf for complete peace of mind and efficiency.
In-house point of sale design and manufacturing in Australia
We combine our incredible processes with leading edge equipment and combine that with years of point of sale design experience. The Genesis Retail Displays team has dealt with thousands of point of sale display briefs over the years and have successfully installed thousands of posm elements across retailers all around Australia. During that time we have built up a wealth of knowledge and expertise that now has 60+ years combined experience as a custom pop display manufacturer.
In store marketing solutions are so critical to converting shoppers into actual buyers, so shortcuts made when developing pos displays can lead to lost sales opportunities. Here are the top considerations to keep in mind.
Budget
It is critical to have a clearly defined budget and this is split into design, distribution & maintenance (especially for semi or permanent displays) This allows us to effectively design a solution that you can afford to execute.
Display Guidelines
Display Installations
Creative vs Functional Displays
Cheap Materials
WHAT HAVE OUR CLIENTS SAID?
Great reviews for our point of sale design service in Australia.
CUSTOM POINT OF SALE DISPLAYS FOR LEADING BRANDS
A point of sale company that has experience working with global brands & Australian retailers.