Point of sale display custom design in Sydney
A local company in Sydney providing a range of custom design pop display services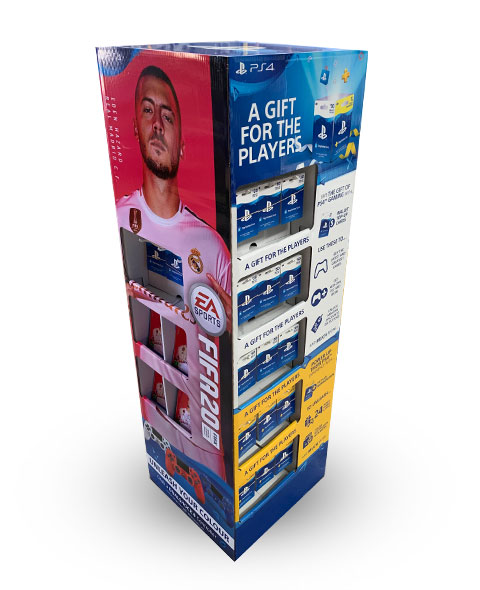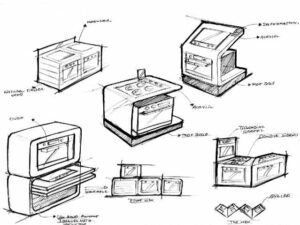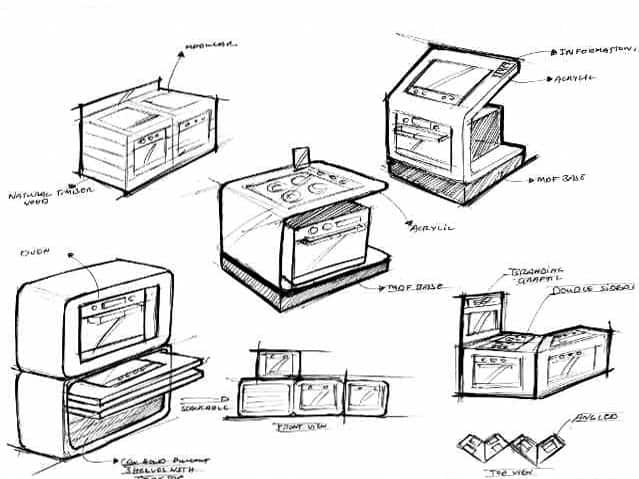 CUSTOM MADE RETAIL DISPLAYS
Get a retail display made specifically for your product in retail.
One size does not fit all and every retail shopping environment is unique which makes custom designed retail point of sale so critical to converting consumers who are shopping or browsing into actual buyers. The KPMG Australian Retail Outlook report highlighted the fact that retail spending has slumped to a 28-year low with a number of retailers closing their doors & all of this is due to changing consumer shopping behaviour.
Good retail displays have to also reflect the likely level of support from the retailer, so for example, there is no point in designing a large display that will not generate the retailer's required level of inventory turnover or offering a permanent display for a seasonal product. So some brands will redesign their displays each year because retailers will provide floor space during a seasonal period or promotional period only.
DISPLAYS FOR ANY TYPE OF PRODUCT
We can design point of sale for all types of products.
Every category is saturated with hundreds of choices, so a point of purchase display must be designed to be aesthetically pleasing and functional to help your brand stand out from the rest. A well designed display that is custom made can accommodate a wide range of product types even to launch new products into the market by enabling a person to touch, feel or experience it for the first time.
OFF LOCATION RETAIL DISPLAYS
Get your product into more areas of a retail store.
We have lots of point of sale case studies exploring some of our display design work and an example of this could be retail floor stand displays that can sit in various off location display spaces around a retail store. These could be made in either cardboard, acrylic, metal or a combination of materials with a series of interchangeable trays and cartridges. It would be a durable display stand that is used for a seasonal marketing campaign that could have new product lines pre-packed by us and as products change, new ones could be easily inserted as needed.
Create your own 'store in store' display within retail
In other cases we have helped brand manufacturers create more permanent displays for walls or whole aisles to create a strong visual impact at the point of purchase. What these can do though is become an area where consumers are guided through the product selection process and this can reduce the pressure on retail sales staff to try and service customers.
Let people touch, feel and try your product in retail stores.
There are more innovative ways that can be explored through creating interactive displays that enable video, sound or even motion to give a customer an incredible first hand experience with your product. For example we created bluetooth speaker interactive display units for the world famous brand Ultimate Ears where anyone could listen to their range at a push of a button. Another example could be creating a touch screen display that lets someone answer a few questions that then provides some suggested answers about what to buy.
That is the beauty of a custom retail point of sale display solution as it leads to higher conversion rates, greater share of shelf in retail stores & increased sales by;
Creating a display that is purpose built for your product.
Developing a display that will specifically suit the retail store or type of environment it is going into.
Using a design methodology that will focus on solving the customer pain points that you know people are experiencing.
Use a combination of materials either wood, perspex, acrylic, cardboard or a combination to be suitable for the specific application.
The Genesis Retail Displays team can help you develop a creative point of sale display design that is as functional as it is aesthetically pleasing that clearly communicates your product's features and benefits to drive sales conversions. We have local in-house point of sale display manufacturing equipment to facilitate design, prototyping, production and even logistics all the way through to retail installation.
Take a look at some of our recent point of sale display work