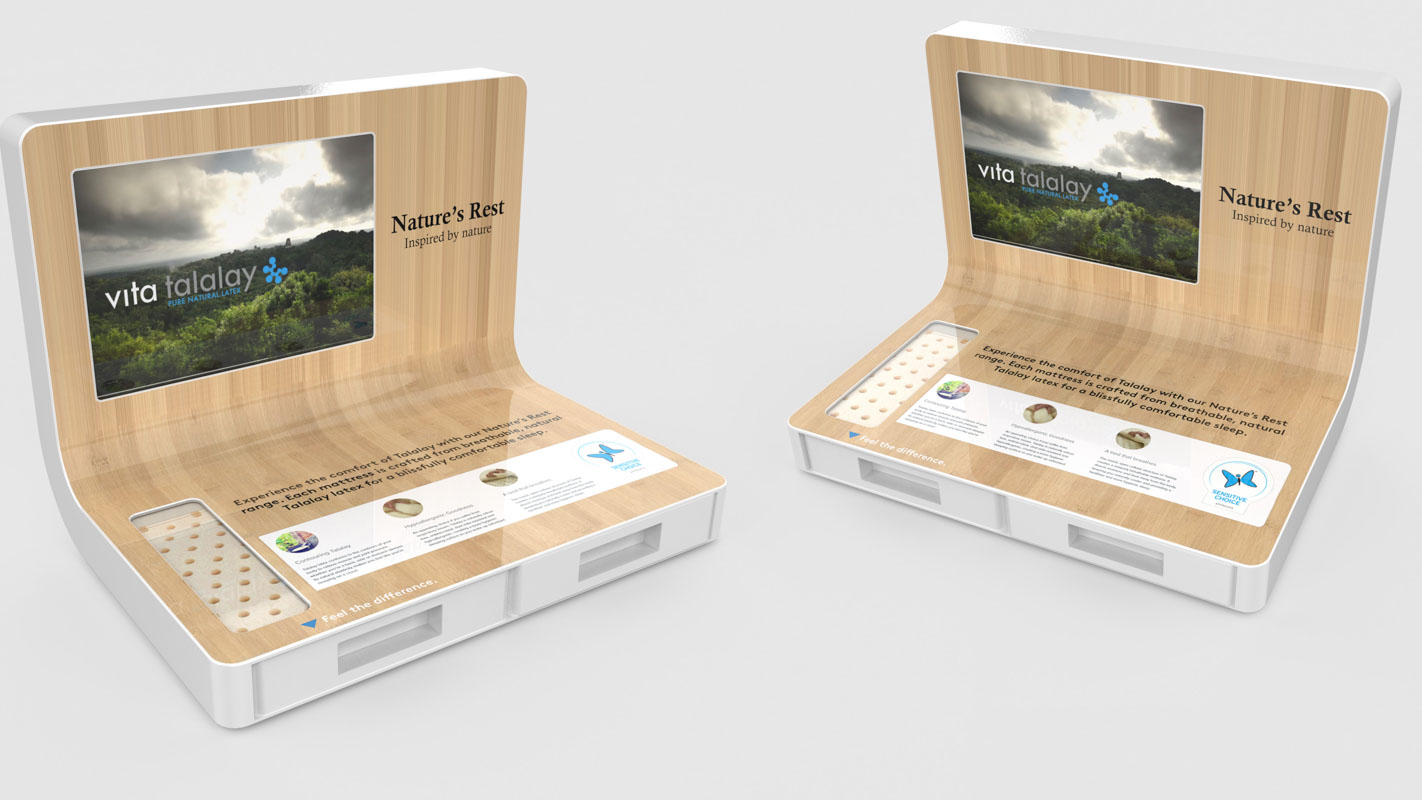 Retail shoppers will buy more if they see user generated content in-store
Point of sale designs with UGC can boost sales conversions
Welcome 2022 and after two years of pandemic living conditions the whole world has been forced to change the way it lives, shops & buys products or services. User-generated content has never, ever been more prevalent in our lives as it is today. Platforms like Tik Tok and Only Fans have built multi-billion dollar businesses from everyday people creating content that other people want to watch.
It is a mix of entertainment, education, news and even hysteria, but humans are drawn to it by the millions and its the reason you see so many people constantly staring down at their phones as they walk, sit, eat & travel. We are willing to bet that as a society in ten years or so our necks will be permanently bent.
So, who cares I can hear you thinking.  What in heaven's name does this have to do with retail point of sale displays.
Well – everything.
People are craving the same experience when they are shopping in retail stores. So for product or brand managers, this can be the way to get an edge over your competition.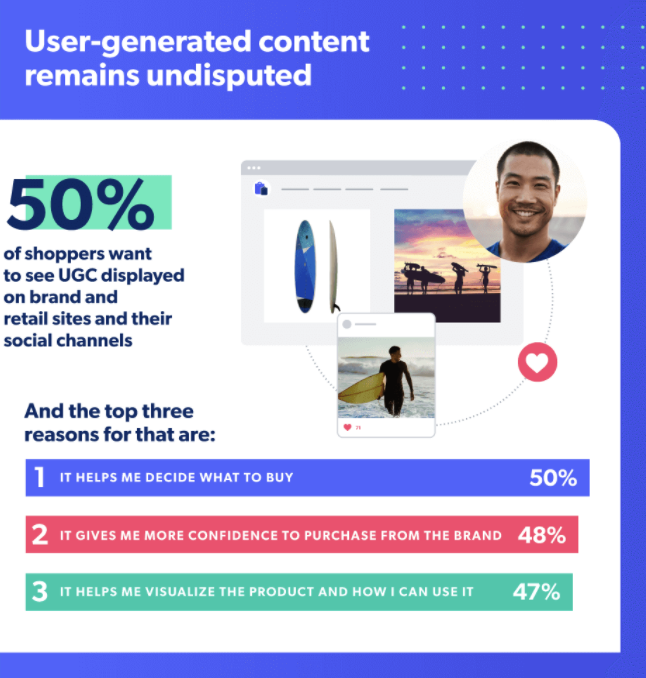 Bazaarvoice surveyed over 8,000 consumers from the U.S., U.K., France, Germany, Australia, and Canada together with more than 500 employees who work in retail. They quickly discovered that at least fifty percent of people want to see user-generated content (UGC) on either retail or brand properties.
It is the type of content that puts a product or service in an everyday context. Instead of professional photo shoots or TV commercials, it is photos, videos and stories of everyday people using something in their life. It immediately strips back all the fancy marketing messages, the carefully crafted copywriting & gives people a real life look at how others are enjoying the product or service.
It is one of the reasons influencers have become so prolific with their ability to create content for their audience to drool over. While not all of it is genuine, some of them command audiences that most brands can only dream of (or need big budgets to reach with advertising)
All of this has changed our conditioning so that when we walk into a typical retail store it isn't good enough to just see a few words on a box, a shelf wobbler or a promotional poster. People want (and many expect) to see something else that is more representative of how that product might fit into their life if they purchased it. Below are the key findings and you can read the full report here
31% want virtual displays
The virtual displays need to show customer reviews, photos and videos via an easy to read screen display
Placing a QR code on a retail point of sale display can take a shopper directly to a location to read reviews or see live ratings.
49% want to see written reviews
From the Australian's surveyed, nearly half wanted to see written reviews on an in-store display.
How can you show UGC in a retail store in 2022?
Genesis Retail Displays is a company in Australia that specialises in designing custom made interactive product displays that can be used in different areas of retail stores. The investment into this type of point of sale display can help to gain an advantage of over other brands where your products can use light, sound, video and even interactive buttons to bring a product to life. 
These interactive displays can be made to fit any shelf size whether it is an aisle bay, gondola end or end cap and include connectivity to the internet to stream content or update them when required.
1. Cardboard PDQ shipper with QR code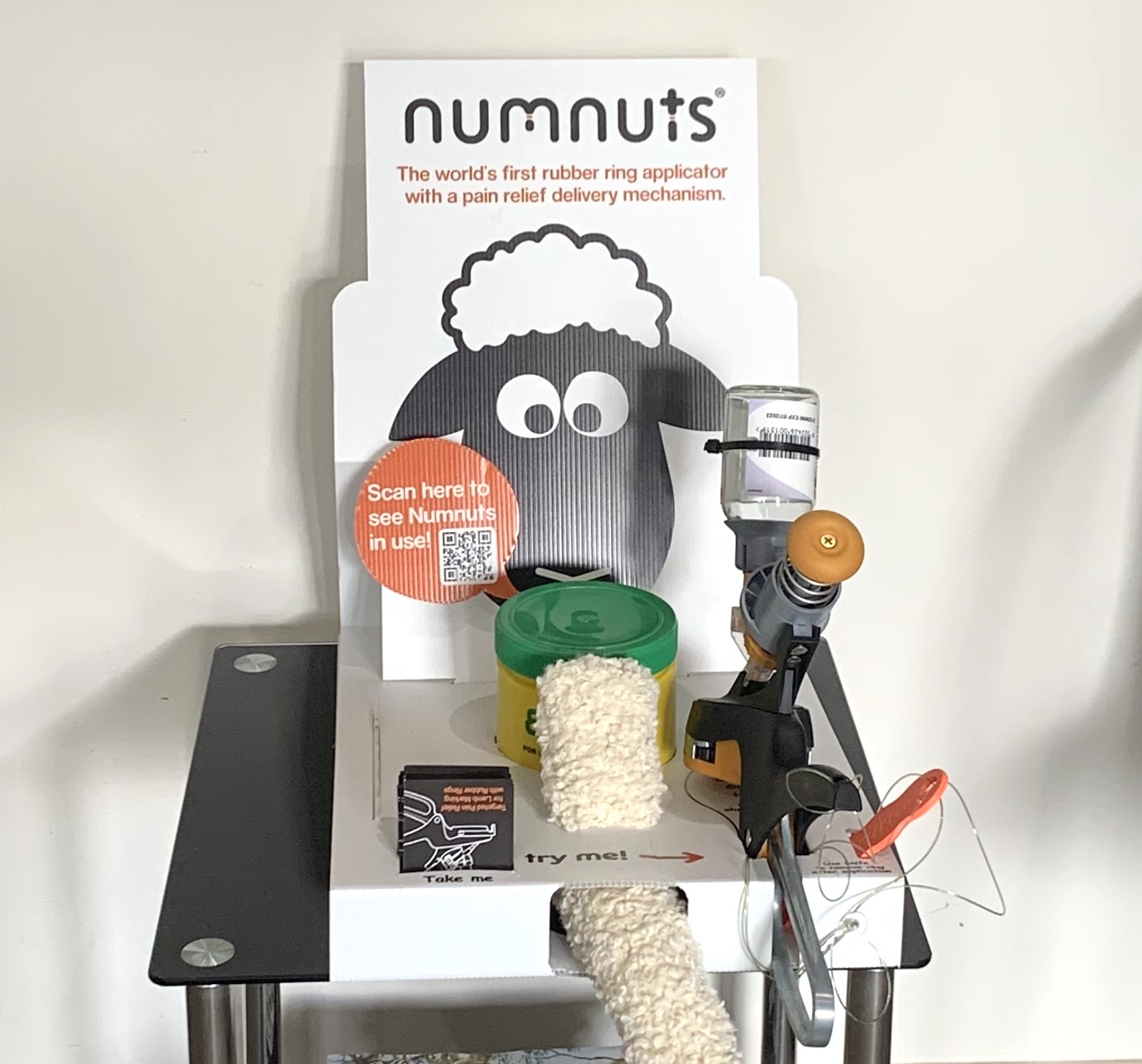 One of the simplest ways to show a QR Code in a retail store is on your product's packaging. Although that assumes someone picks it up to see it. Using a cardboard shipper or PDQ can be another way to get attention on the shelf and prompt people to scan a QR Code.
This can be a very measurable way to track the impact of your point of sale display because the code can have a Google UTM code that will let you track this as a campaign in Google Analytics separate from other traffic sources. You could place different UTM codes on different executions to compare them.
The landing page used could then include a mix of photos, videos or reviews that are user-generated with a focus on mobile phone optimised viewing experiences considering most shoppers will use their phone of course.
2. Cardboard headers, shelf dividers or backing boards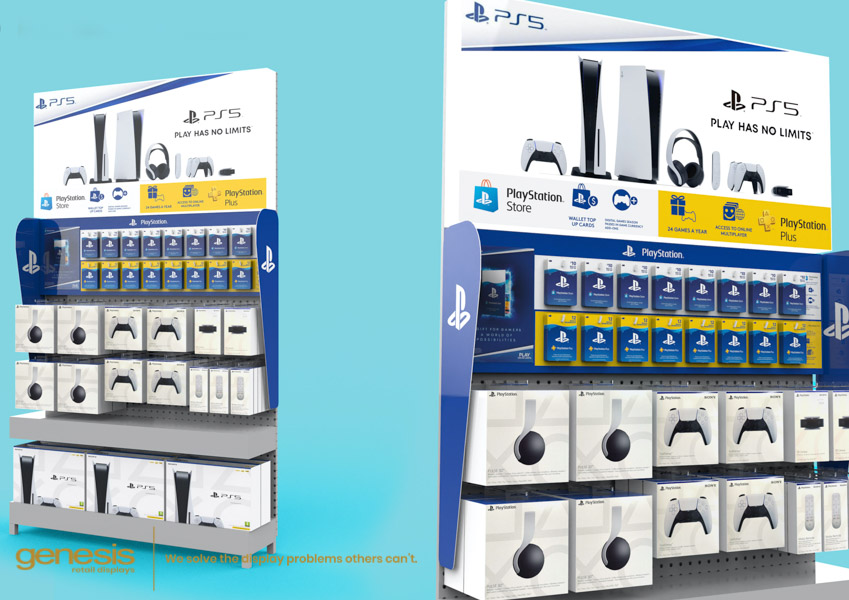 For brands that have limited budgets the simplest way to showcase user-generated content will be to use printed materials that can be placed near your products. This might be a planogrammed bay that you own or rented space. Different areas can be used to highlight review comments, user profile names, hashtags or even photos of the content.
A QR code could be printed at eye level so that someone can use their phone to go to a landing page or website to see more reviews that are live.
A flip book could be created with user-generated stories about how they used the product that is printed and sits on a product hangsell hook for easy access.
3. Shelf displays with a screen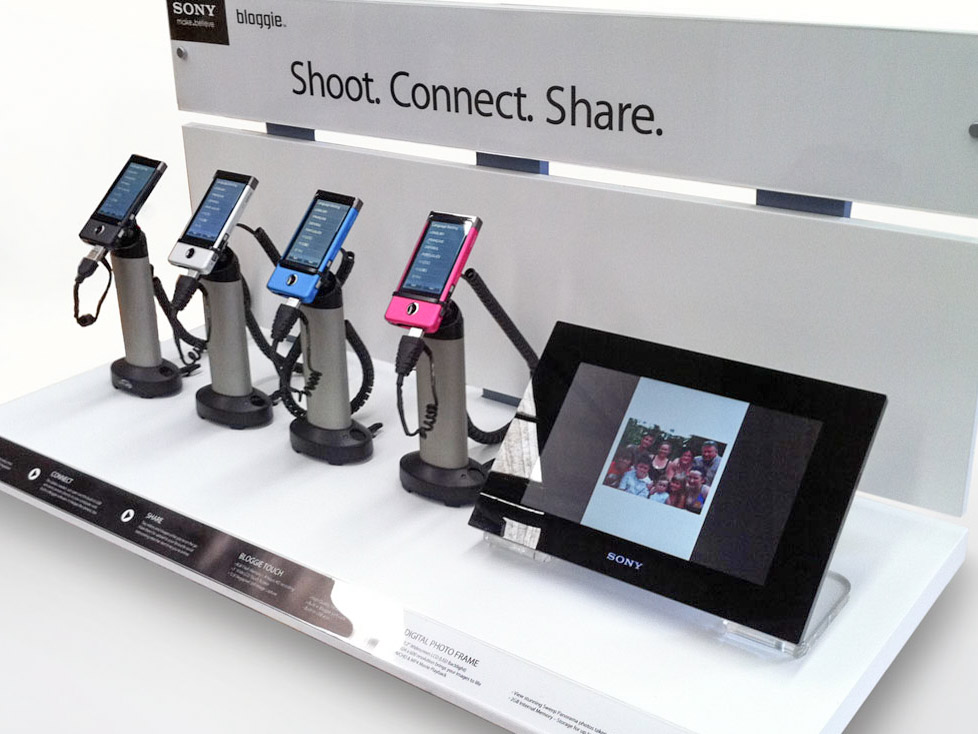 If your brand already has physical samples displayed in store, then a screen could be added to the display. This can be pre-loaded with photos from user-generated content, quotes or even video clips that play on a loop. The screens can have pre-loaded content or draw from a memory card that is installed in the base of the display. When it needs to get updated the memory card can be changed.
Taking this idea a step further, it is possible to set up an interactive screen that has a connection to the internet via ethernet or wirelessly so that live content can be 'fed' to the display constantly. It would mean fresh content is shown all the time.
This type of shelf display can still show things like a QR code to let someone look at things on their own mobile phone.
4. Displays with interactive touch screens, sound & video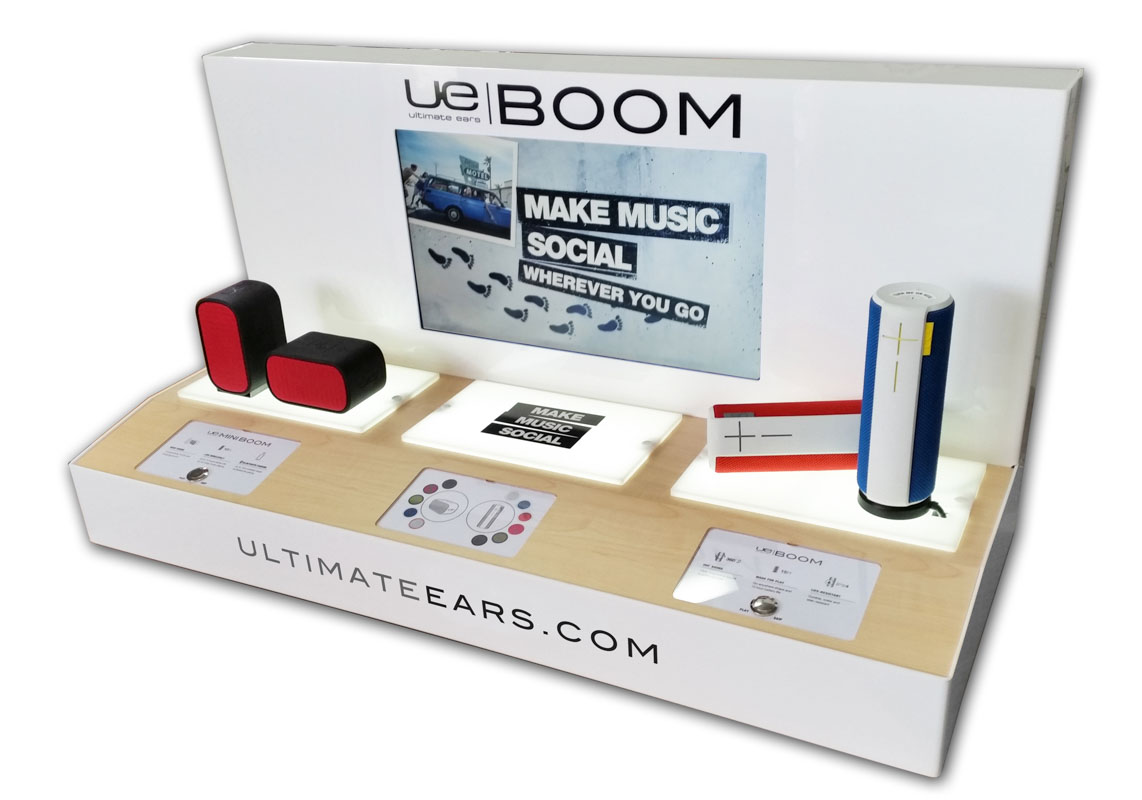 We can design a shelf display that combines light, sound, video & interactive buttons. These can all be programmed to let the shopper choose what they want to see or listen to. UGC can be preloaded to give a shopper complete control over what they look at or read.
5. An interactive feature wall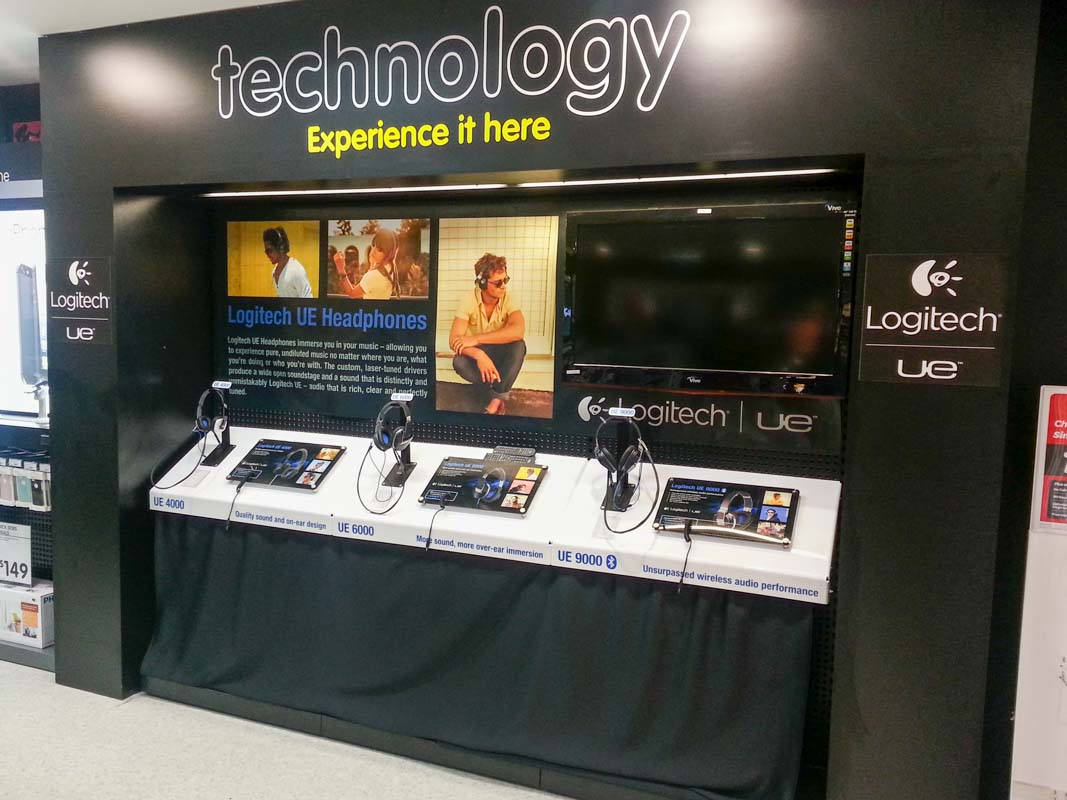 If you brand can rent space in a retail store we can help you build a complete interactive wall that can have video screens, computers or products connected that can showcase any type of user-generated content you like. With this type of retail real estate it becomes possible to create an extremely immersive area for a shopper to engage with a brand.
In fact, this type of display could just feature user-generated content to create a complete brand experience that is driven by fans of your brand.
What UGC retail point of sale displays can we design?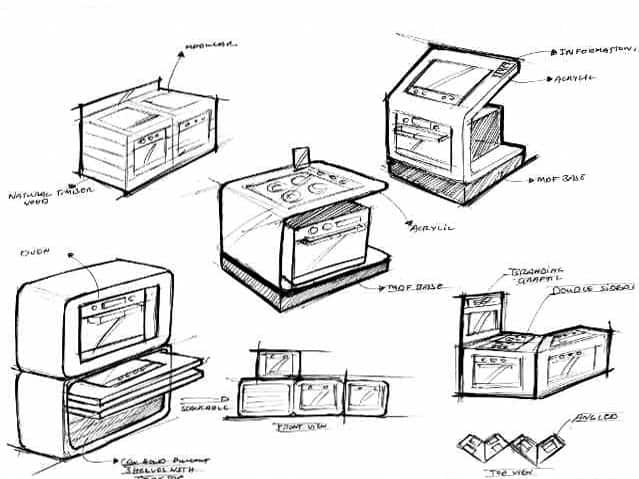 We are custom made retail point of sale display experts – so that means we can design anything you like. We start with a blank sheet of paper and begin drawing to help bring your dieas to life.