Permanent POP displays in retail stores to increase sales
Custom designed POP displays for home care products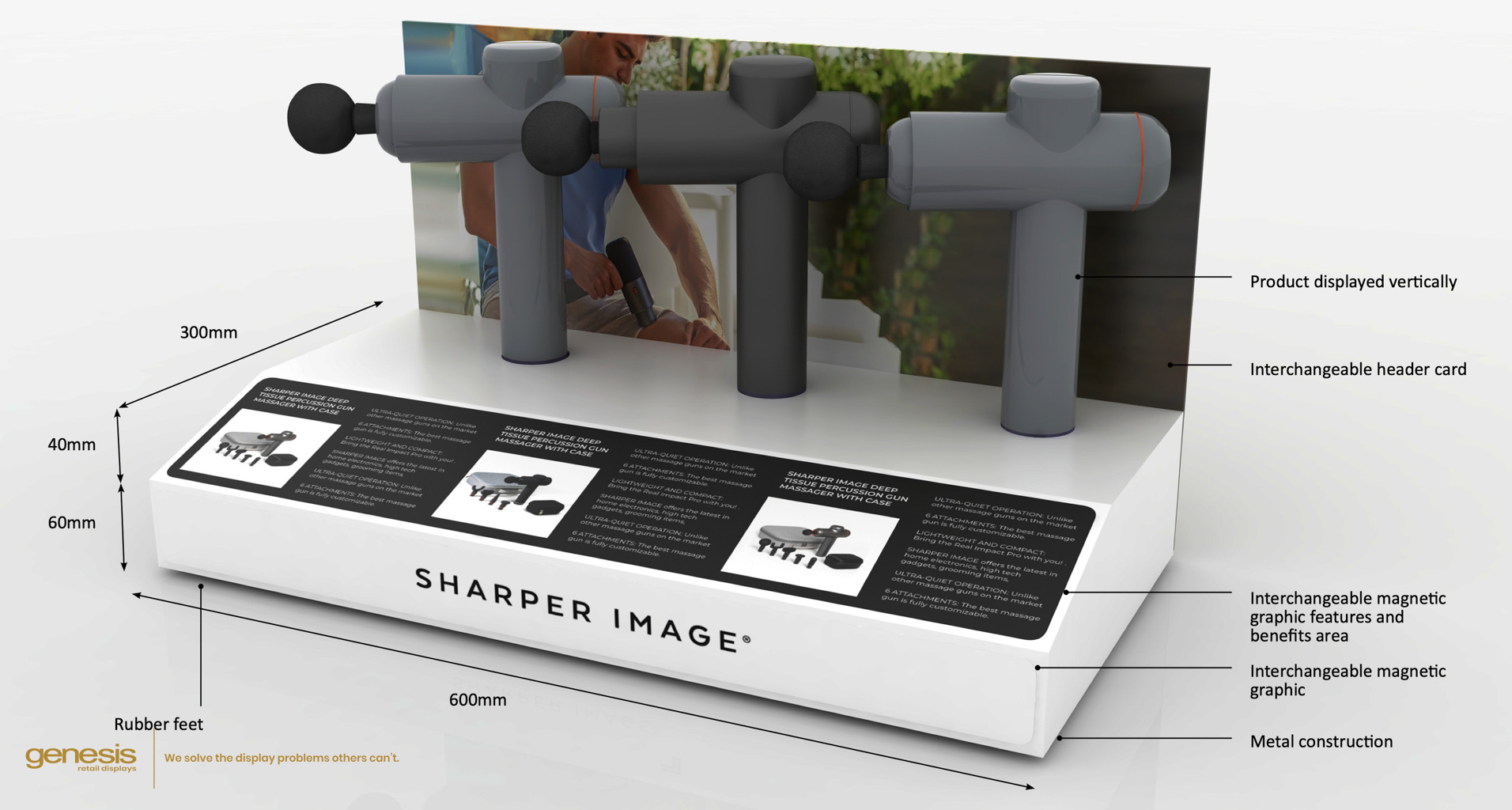 Genesis Retail Displays is a point of sale display agency in Sydney that can design brand new POP Displays for products being sold in retailers like JB Hi FI, The Good Guys, Harvey Norman, Myers, David Jones and other leading retailers in Australia.
While most brands will choose to have cardboard display stands manufactured because they are low cost, quick to produce and easy to distribute, if you invest in POP displays that are permanent you can secure long term shelf placement that will help to increase sales, market share and fend off competitors in the same category who don't invest.
Permanent POP displays for a shelf, aisle bay or end cap will typically attract more attention for longer periods of time compared to a product sitting on the shelf with no point of sale, or simpler bulk stacks or temporary cardboard stands.
Over time, the increased exposure maintains shelf placement which leads to greater sales conversions with better presentation and information. The investment in permanent point of sale displays can for themselves over the long term many times over. 
Why permanent POP displays in the Home Care category are important right now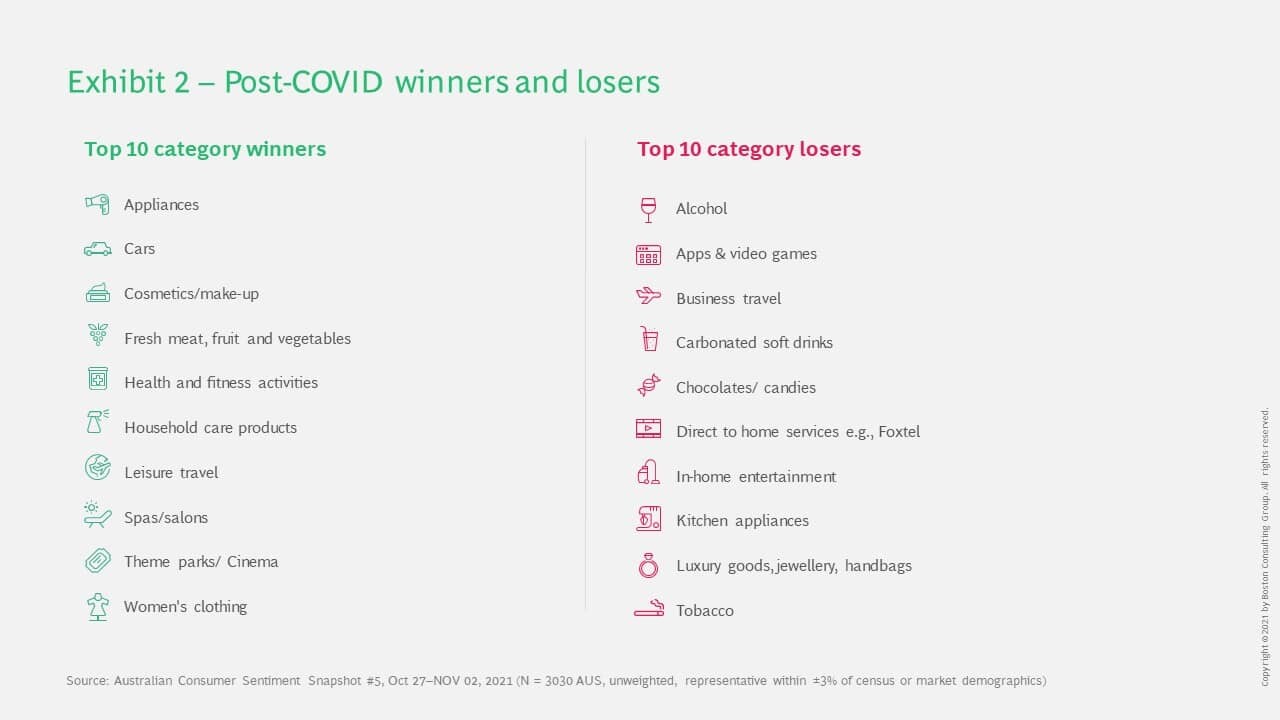 In a Boston Consulting 'Australian Consumer Sentiment' study the Household care products as well as Health and Fitness Activities were two of the key categories defined as post COVID growth areas for consumer spending.
Home Care has become an important category for retailers to try and develop as they recover lost revenue from the last few years. With consumers putting so much more focus on their general health and wellbeing. Products in these categories include;
Massage guns
Air purifiers
Blood circulation devices
Blood pressure monitoring devices
Back, neck and shoulder massage devices
and many more. Retailers like JB Hi Fi have entire sections in their store that are dedicated to this new category with hundreds of products available. Many of these types of items used to be sold in places like chemists or lifestyle stores, but today you can buy them from consumer electrical retailers as they take advantage of the industry shift.
For any brand that is trying to achieve segment or category dominance, this represents an ideal time to secure long-term shelf placement in retail stores. This can be done by investing in POP Displays that are designed to be permanent. Long-term shelf placement can create opportunities to have interactive space for people to touch, try and experience a new product.
The quality of a permanent display is superior to temporary cardboard freestanding display units. They can create an immediate impression on shoppers, a sense that the brand is serious about their products, the category & helping people to buy. From a retailer's perspective, it gives a Category Manger or a Buyer even more reason to keep the line items on their ranges.
A brand that makes it easy for the retailers & shoppers will always win the battle on the shelf.
Permanent POP displays for a retail shelf
Not every point of sale display unit has to be a huge item costing millions of dollars. Considering the home care category is made up of smaller devices, a POP display that sits on the shelf out of durable materials like perspex, metal or even timber can easily create a permanent display solution that can give any brand a competitive edge.
As you can see from the image slider above, lots of variations can be created that include a header card, lighting or even video to create unique displays that can sell a product. A lot of the designs that our POS agency tends to create will also make sure elements are interchangeable so that as products are updated or there are changes to specifications, the display can be updated to keep it current.
No matter the format of the display e.g shelf display, freestanding unit, end cap or wall bay we can come up with design concepts that are scaleable to suit the spaces required. It means it is an easy process to create a range of POP display units that can suit a small, medium or large format retail store.
Our design process can even extend to the packaging that the point of sale units are distributed in. Custom made to protect the display from damage in transit, it is the perfect way to minimise wastage costs. We also make sure there are very clear instructions for assembly that are suitable for merchandisers or retail staff.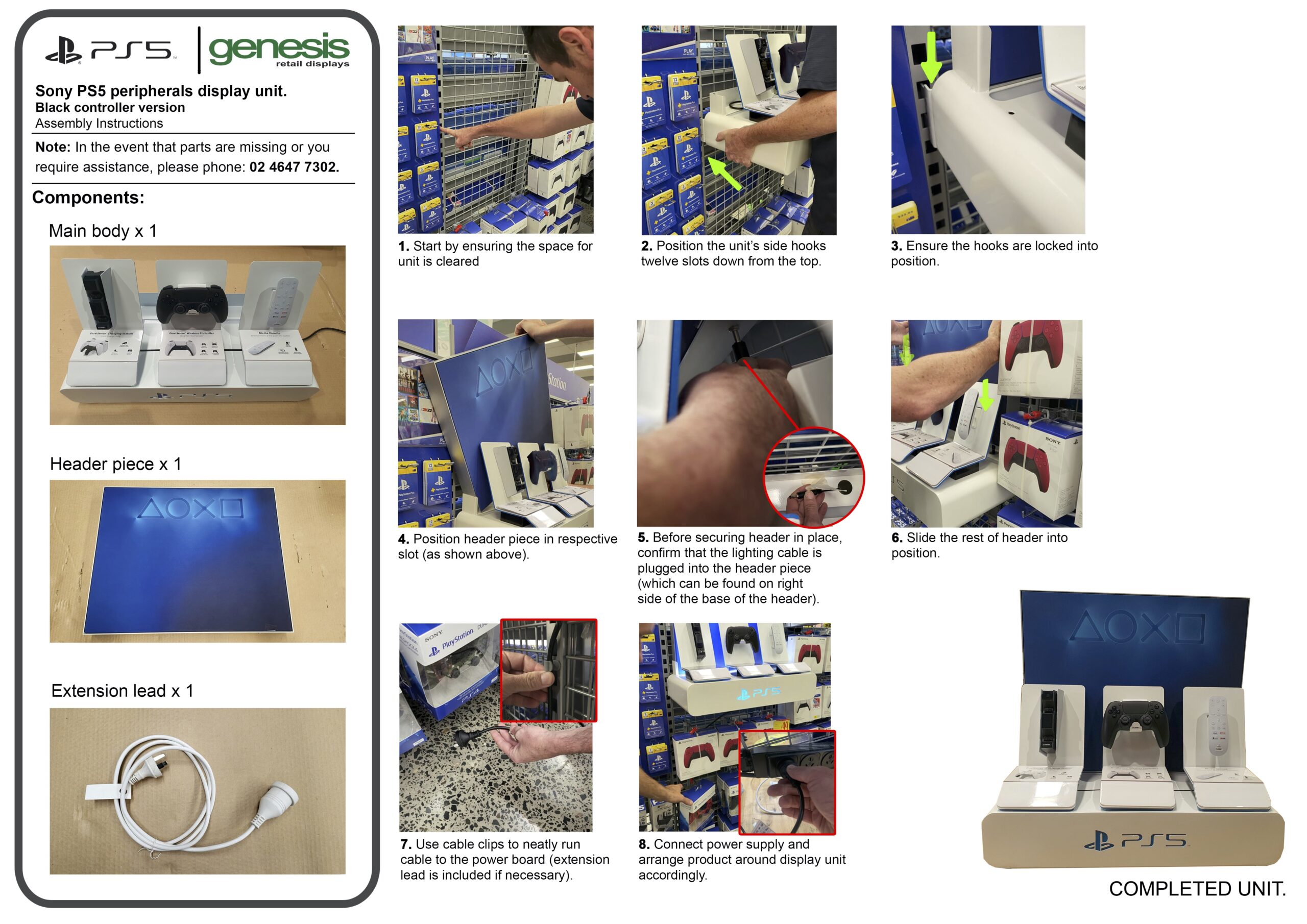 What types of retail point of sale displays can be made as permanent units?
When you engage with a point of sale display agency in Australia you are working with a company that can literally create anything you like. This means that we can make a product display out of durable materials to create something that is permanent or semi-permanent in nature.
We often design and manufacture displays out of various materials like perspex, metal, glass, wood or even a combination to create a unit that can deal with the rough and tumble nature of retail. They do cost more, but if they are designed correctly they can last six months or longer.
It creates the freedom to design things like;
A stand alone unit that is free standing and can be placed nearly anywhere.
An end cap display that is placed on an aisle end in high foot traffic areas.
A shelf display that can sit on an existing metal retail shelf, plug into shelf racking or replace the existing shelving.
A wall bay that replaces the stores fixtures with a custom made space on the outside walls of a shop.
A whole aisle can be designed that can replace the standard retail fixtures but provide similar functionality albeit for a specific brand or product.
Once the format or type has been chosen, there are no limits when it comes to what is placed on it. We can design POP displays that have lighting, video, internet connectivity and even live product demonstrations. This is the huge benefit that permanent POP displays can offer for brands that have a suitable budget.
Take a look at some of the displays we have created in our huge gallery.