Benefits of using a retail display company for your products
Retail display companies can give your brand an edge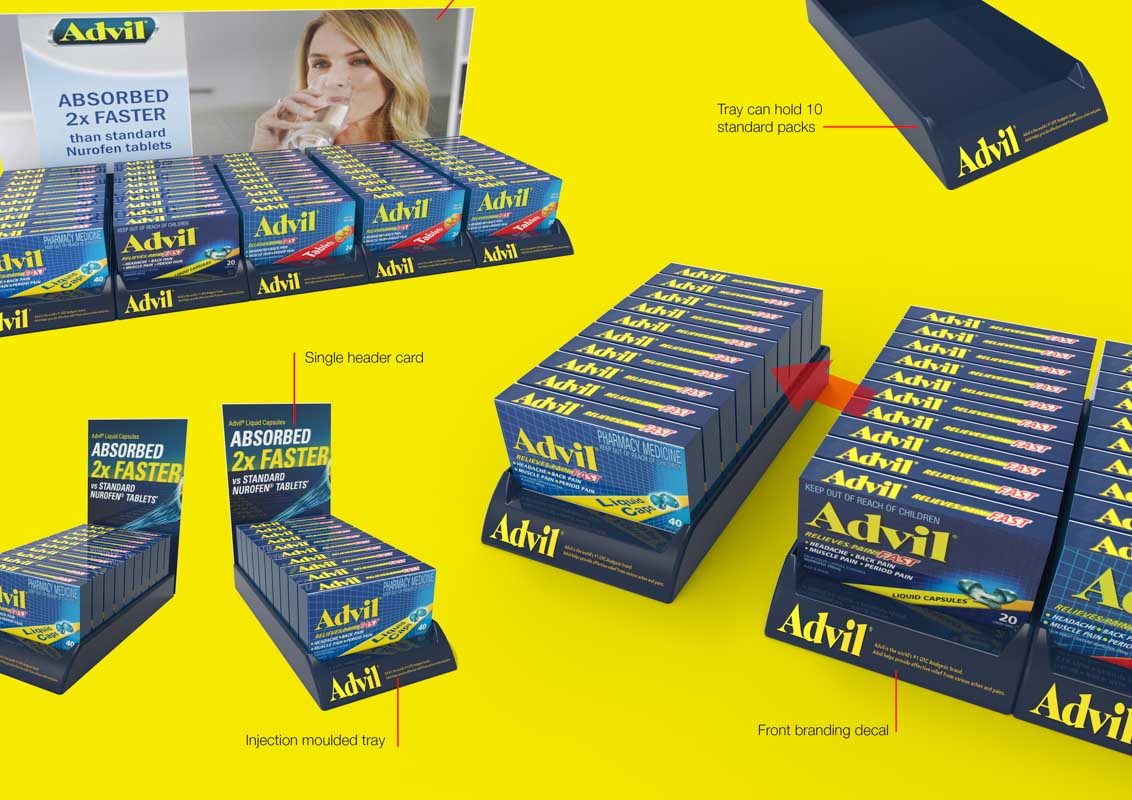 The most agile brands are moving quickly to engage with retail display companies in Australia as post pandemic shopping begins to return in time for the Easter Holiday period.
eBay has seen an additional 1 million Australian customers on its site in recent months (Source) with the youngest generation of shoppers, 'Gen Z', making up more than half of that (57 percent) with the second most popular age group being 'Baby Boomers' (the biggest increase) 
"We have witnessed the rapid acceleration of e-commerce first hand. There are now an extra one-million shoppers heading to eBay since the pandemic began, bringing us to 12-million unique monthly visitors,"

Tim MacKinnon, the Managing Director of eBay.

 

"The past 12 months have been an incredibly volatile period for Australian retail with state lockdowns, panic buying and higher levels of discretionary spending," Ms Lamb said.

 

 
None of this is really surprising given the circumstances but what it has done is introduce millions of people to a wide range of products and services available online. A large portion of these people may have simply used the time to research different products in the hope they can eventually touch and feel it in a retail store environment at some point. Dominique Lamb from the National Retail Association shared a similar sentiment to Tim from eBay as plans unfold to help retailers transition through this time period.
Significantly of people who were surveyed four in five (81 percent) felt they had found better deals online compared to in-store with huge support for homegrown businesses. Searches on eBay for 'Australian Made' items rose by more than 430 percent in July. With 40,000 Aussie businesses using eBay it's easy for shoppers to support local while being able to find everything using one platform.
This scenario creates an interesting challenge for retailers but also for brands who have products sold through retail whether that is online or in-store. On the one hand the brand has to make sure their products can be found online via the retailer's website and then on the other they have to consider how well it is showcased in the retail display environment against competitors.
This is where using an Australian retail display design company can be advantageous for a brand. You can take key elements of a product that help it stand out online and then apply that to a retail point of sale display that is designed locally to suit retailer store environments like Harvey Norman, JB Hi Fi, Myers, Target, Big W or The Good Guys
RETAIL DISPlAY UNIT DESIGN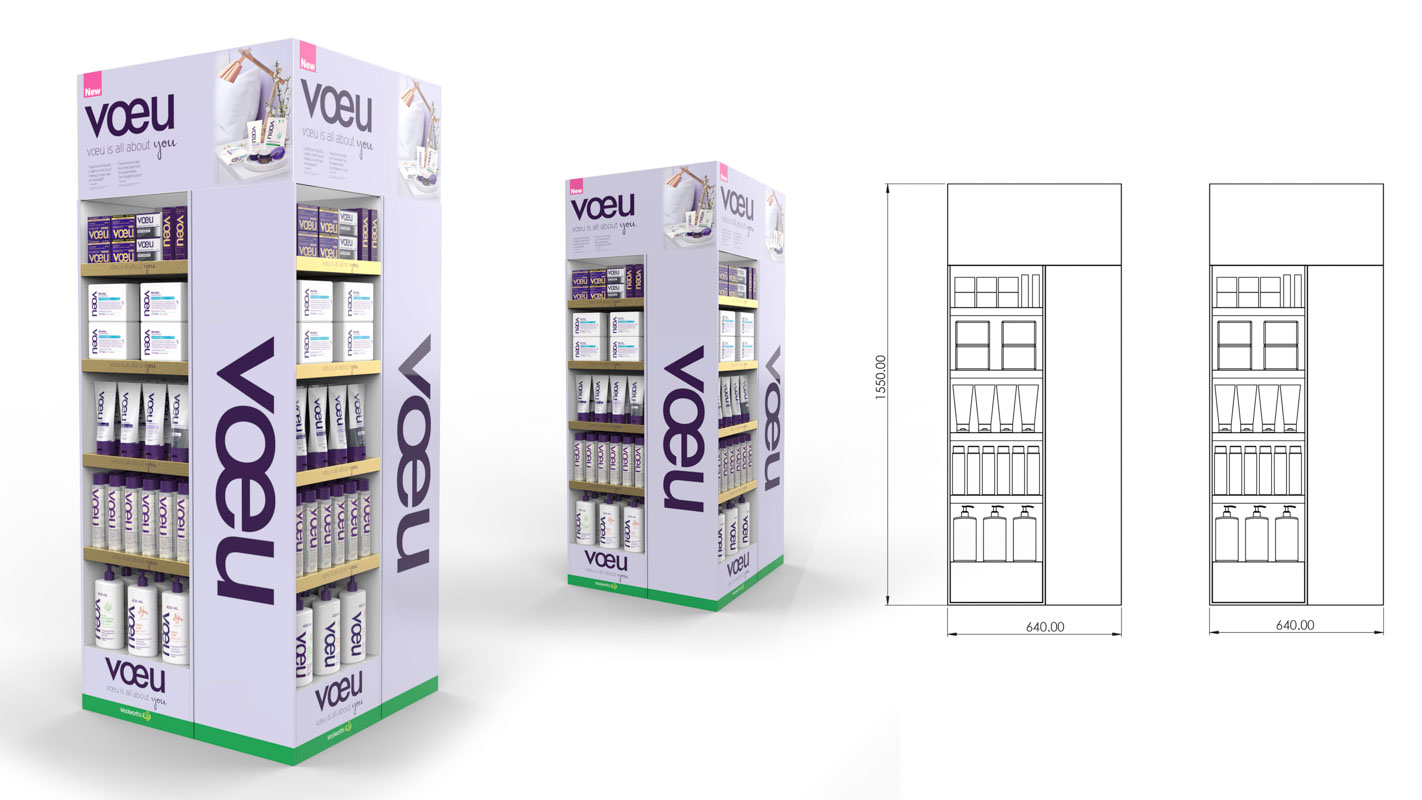 Can a retail display unit be custom designed?
For product managers, in-store trade marketing teams or even sales managers there is currently a mad scramble taking place to work out what is possible to be created for retail environments as Australia gets closer to the Easter Holiday period, Mothers Day and end of year Tax Time promotional periods.
The clever brands are getting retail display units custom designed to specifically suit their product and brand to create maximum impact on retail shelves. These retail display units can be created to suit; 
End cap displays


Countertop shelf displays


Aisle bay areas


Freestanding retail display stands
One of the fastest and most common materials that can be used to create retail displays is of course
cardboard
 which can be cost effective and quick to work with. Rather than purchasing pre-made cardboard retail displays that will typically break, are hard to install or poorly designed, we can work directly with you to create something that perfectly suits your product.
RETAIL COUNTERTOP DISPlAY STANDS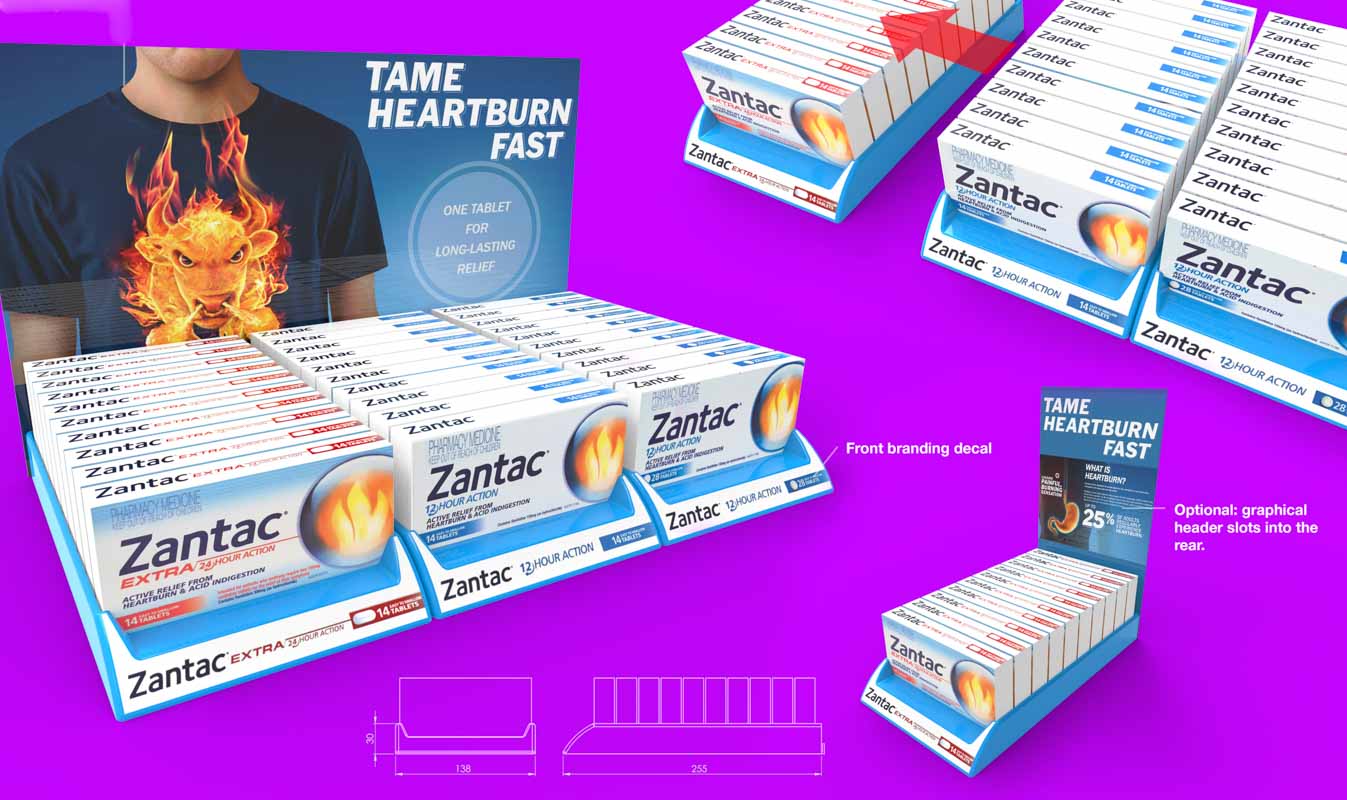 The most common retail display stands
For many brands they need to find a balance between cost and impactful point of sale design. So that is why retail countertop display stands are the most popular choice because;
They can fit into lots of different retail spaces like counters, registers or aisle bays.



 

They can be made into modular designs that are scaleable in size to suit different store sizes or planograms.



 

They can be made in different materials including metal, perspex or cardboard.



 

They can include video, lighting or other interactive elements.
They are the easiest and most versatile point of sale materials that most retail display companies will try and create for products sold in stores.
RETAIL PRODUCT DISPlAY STANDS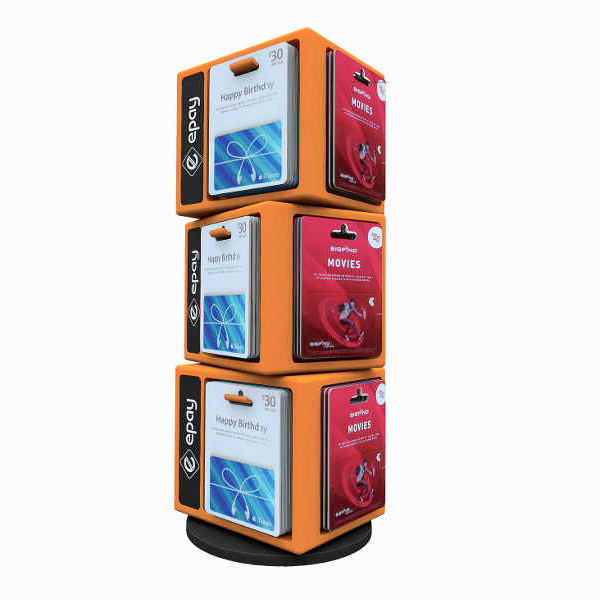 What are some ideas for retail product display stands?
Posters, wobblers and stickers just don't get attention in retail anymore. For brands to really stand out you need to match the experiences people are getting from online sources where they are engaging with photos, video, sound and pieces of entertainment.
Your retail product display stand needs to live up to a consumer's expectation while also being a clearly visible fulfilment spot in a retail store.
Using a retail display design agency gives you the ability to create custom pop design to help deliver on that. From meeting brand voice guidelines to creating a great interactive experience with a demonstration of a product or a live video – its all possible by using an expert point of sale design agency.
Better still, because a pos design agency is working with a clean sheet of paper the ideas are almost endless when it comes to creating a retail product display stand. Obviously things like budget and space will be a limitation but at least you have design flexibility.
So even if shoppers are spending more time online, by coming up with a creative retail product display you might have a better chance of converting them into a buyer while they are in store vs sending them away to go back online and discover more options.
RETAIL PRODUCT DISPLAY DESIGN AGENCY
What does it mean to use a retail product display design agency?
We do not sell generic point of sale materials that are mass produced. We specialise in starting with a clean sheet of paper and designing a retail point of sale display from scratch. That means every element is custom designed for your product and brand.
The benefits are creating something that is unique and will help your brand stand out in retail store environments across Australia as more consumer return to their normal shopping behaviours.