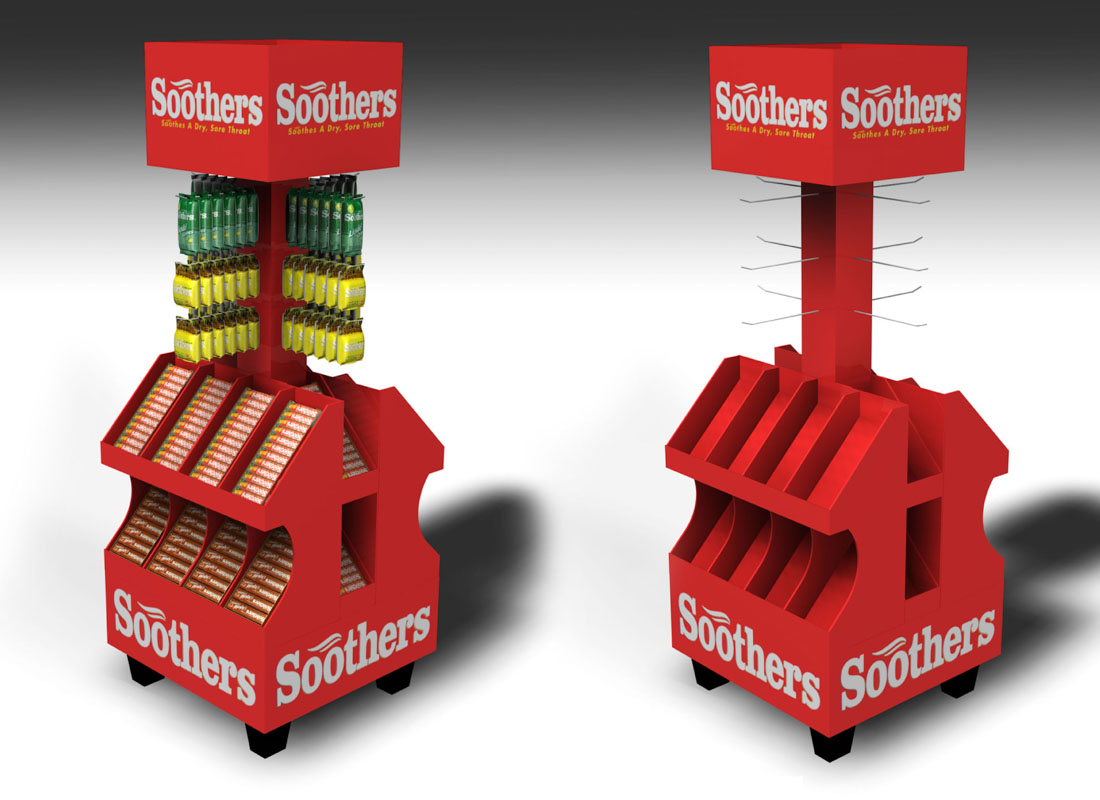 Off location retail POS displays
Custom point of sale displays suitable for off location areas.
off location display EXPERIENCE
Genesis Retail Displays have extensive experience when it comes to how to do Woolworths off location retail pos displays. Our team has worked with all the leading retailers in Australia like Coles, JB Hi Fi, Harvey Norman, IGA and others. 
So we have learnt a number of lessons over the years about design, OH&S and even little things like the most efficient way to get the retail displays set up in retail. 
The benefit of drawing on this experience is that from the outset we work closely with you to custom design your off location display with all this in mind. It means time, money & resources aren't wasted on creating point of sale display units that don't work. We see a number of brand or product managers opt for quick fix off the shelf solutions but typically these don't deliver the results needed in retail.
OFF LOCATION DISPLAY IDEAS
Above are just a few examples of different types of off location displays we have created in different industries and for different products. Each time we create a custom display stand for products it means every little element is taken into consideration from the shape of the product, branding required all the way through to OH&S requirements. 

Every retailer has different requirements for their retail stores and many will need to see your point of sale design to provide sign off before it can be used in store. We are able to help with that process as we've dealt with a number of the store operations teams in Australia.
See some more examples of our POS Displays
Understanding the complexities of the retailer display guidelines can help you prepare your initial point of sale briefs. By having clear expectations about what the retailers will allow to be installed in their shopfloor areas you can think about pos solutions that will work for them and your product.
The retailers will have various requirements relating the weight, height, width when it comes to things being created to display products. Here's a link to Woolworths Display Guidelines as an example