Creating visual impact for Visy cardboard shipper displays
Retail point of sale display ideas for Christmas trading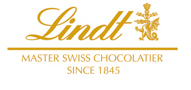 International brand Lindt contracted our point of sale design agency to help come up with some ideas to give their standard cardboard displays some extra wow factor Christmas in Big W,  Woolworths and Coles retail stores in Australia. 
We created what we termed "Christmas Rhondelles Beacon signage" to compliment the Visy produced cardboard display bins.
The use of impactful point of sale in retail can help brands compete for consumer attention. This is especially true for competitive categories like confectionary estimated to be worth over $3,333.3m as recently as 2019. 
It is no surprise that most brands will invest heavily around Christmas, for practically every industry category, especially retail, it is the time when most of the annual revenues are achieved. The single biggest driver of course is gift-giving and as illustrated in Google's search trend data the search begins in November every year.
So Lindt approached us to help them come up with some cardboard display stand ideas that could achieve a brief that included;
A scalable display decoration to suit small, medium & large format shops while working with the shippers they had sourced from Visy.
Something that could be placed on top of the existing Visy produced cardboard shipper bins.
It had to be double-sided for maximum visibility from all angles.
Instead of a standard header card the design needed to have something unique, fun & engaging to draw attention immediately while being able to sit above the standard shippers.
The materials used need to be recycled at the end of their use so that it was an environmentally friendly execution.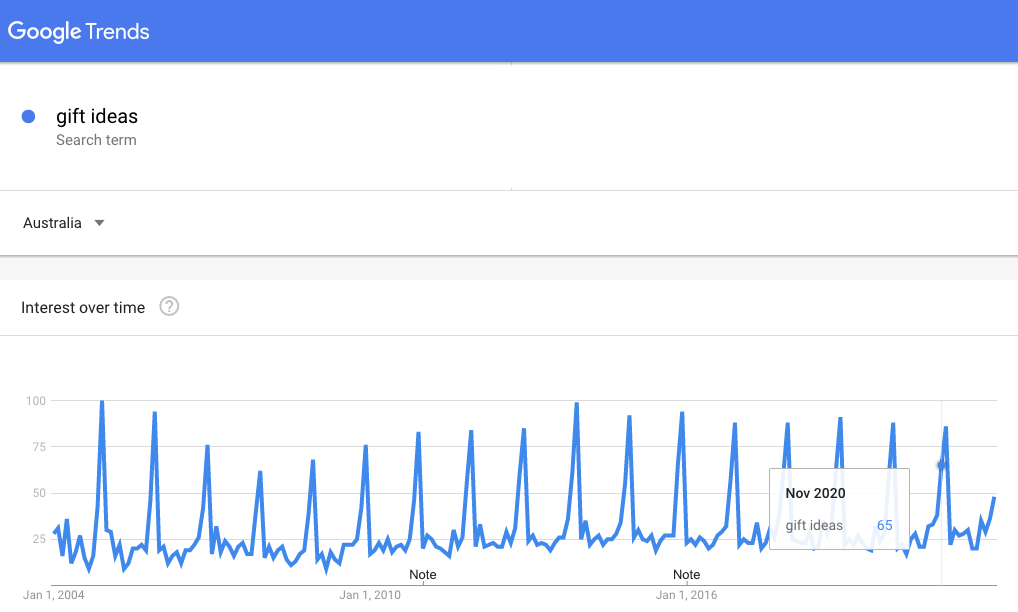 How did we design the 3D elements to be placed on top of the Visy cardboard stands?
Like many of the global brands we deal with Lindt had very strict corporate identity guidelines that we needed to adhere to. The design challenge was to complement their existing displays but with a premium and visually disruptive decorative element.
Like any of our large scale point of sale display design projects we hold a briefing session so that we can revert with several concepts to explore what was possible together with their brand and product team. With clarity around their budget, timing & preferred execution-style it meant we could focus on specific areas to ensure that our ideas could meet their financial & business goals.
Of course, all of this had to also amplify their global seasonal brand assets and be easy for their field team to install & adapt into different store formats. Eventually, we honed in on the rondelle beacon concept which allowed our production designers to set about exploring several manufacturing techniques. Their task was to produce the detailed 3D moulding and cardboard shapes.
After prototyping several options such as foam core construction (which is the simplest manufacturing option) the brand decided to choose a cardboard skeleton option. While this made construction far more involved and time consuming it meant the extra investment would produce a more environmentally responsible solution.
Our elements could be placed in between the cardboard shippers, using their height to draw attention from a distance.
What did our 3D display decoration look like in store?
Using our experience working with retailers like Big W, Woolworths and other mass merchants we were able to come up with a design that would be easily approved by in store operations, trade marketing & OH&S teams. This is an important consideration when it comes to making it easy for sales teams to get final sign off from a buyer. Every brand or product manager should consider this element as it can make future executions just as easy & it builds rapport between the cross functional teams who ultimately decide how well a campaign will be executed.
Visually you can see how impactful they are. The 3D element sits proud of everything else around it to draw attention from a distance. The bold red together with the planogrammed display stands create a brand block that will stop shoppers as they move around the store.
The best part is no matter which way you approach the display you can instantly recognise what it is for. So the investment is maximised & it will ensure the retail places the stands in an area with plenty of space as well. This reduces the chance of them getting lost in the noise of a retail environment.
How important is it to design a unique pos display in retail stores?
Yes it is true, you can buy standard fold up point of sale units, although that isn't an area we specialise in. We help brands create impactful displays that make people stop, engage & buy. Quite literally anything is possible, even using cardboard, when it comes to creating unique displays that can convert more shoppers into customers.