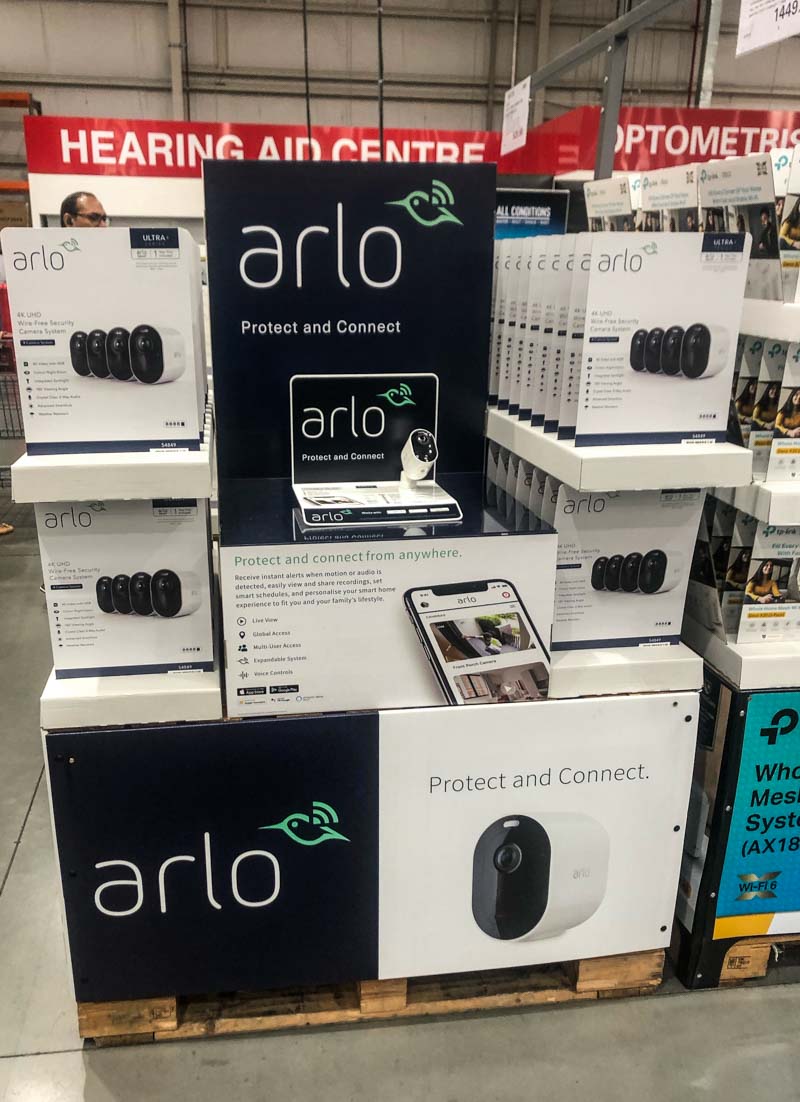 Costco Product POS display
Custom design product displays that are interactive.
Costco is one of the busiest retail environments in Australia with a focus on bulky volume discounts of products that are on display typically on wooden pallets. Sometimes this can be enough as a product pos solution because the discount on the product might be strong enough that people are lining up to buy it.
Although in some instances you might need a better product POS solution to attract and convert shoppers into buyers when visiting a Costco store, especially if your product is on a pallet display.
Genesis Retail Displays have expertise in creating custom designed point of sale displays for consumer electronic products and this includes pallet display kits for Costco. We can help design custom made pos in the form of a pallet dress-up kits that conforms to Costco's strict dimensions and guidelines. This can simplify the sell-in and execution at store-level for your product.
how do we design costco product pos?
When people ask 'how much does product pos cost' we typically assume that there isn't a strong understanding around the level of detail and work that goes into creating high quality retail product pos designs.
Genesis Retail Displays are not the cheapest point of sale company in Australia, but the quality of our work has many people regarding us as the best point of sale design agency available.
Proof is in the level of detail we go to for each of our executions, like our Costco product displays.
PULL CARDS – our kits include 'pull-cards' that the shopper takes to the checkout to receive their product.




 

HIGH QUALITY PRINTING – we print directly on the relevant substrates that are used to create the product POS. We don't use stickers and it means there is a higher quality finish created that helps your brand and product stand out in retail stores.




 

DETAILED INSTRUCTIONS  – our point of sale designs are created to keep in mind the busy retail store staff. So we make sure they are simple to build and we also provide step by step visual instructions to make it easier to complete.




 

PRODUCT INTERACTIVITY  –

while the example above isn't the same as one of our fully interactive display point of sale units, it does give shoppers a chance to touch and feel the product while also being able to read about key features or benefits.
why are point of sale displays so important?
Point of sale displays (POS) or point of purchase (POP) displays are the best way to attract shoppers in busy retail outlets and ultimately encourage them to purchase your product.
POS can be used on-shelf in retail stores or ideally be free-standing like the examples above.  On-shelf creative POS displays can make your product stand out among your competitors. POP free standing floor displays (FSDU's) can in effect create new space for your product offer when the store displays are already full.
By trying to influence the "last 3 feet" of the path-to-purchase you can increase shopper traffic into people actually buying your product, especially compared to items sitting on a normal shelf planogram. 
As demonstrated in this example, POS displays come in many forms from more simple application such as wobblers, posters and bunting to cardboard counter displays, free standing cardboard displays and pallet displays to semi-permanent displays and even permanent displays.
Taken to the next level Interactive POS displays allow your shopping customer to know what your product is like rather than asking them to guess what the product is like.  Displays that allow shoppers to touch, feel and experience the product provide a much more immersive experience for shoppers and have been shown to double sales.