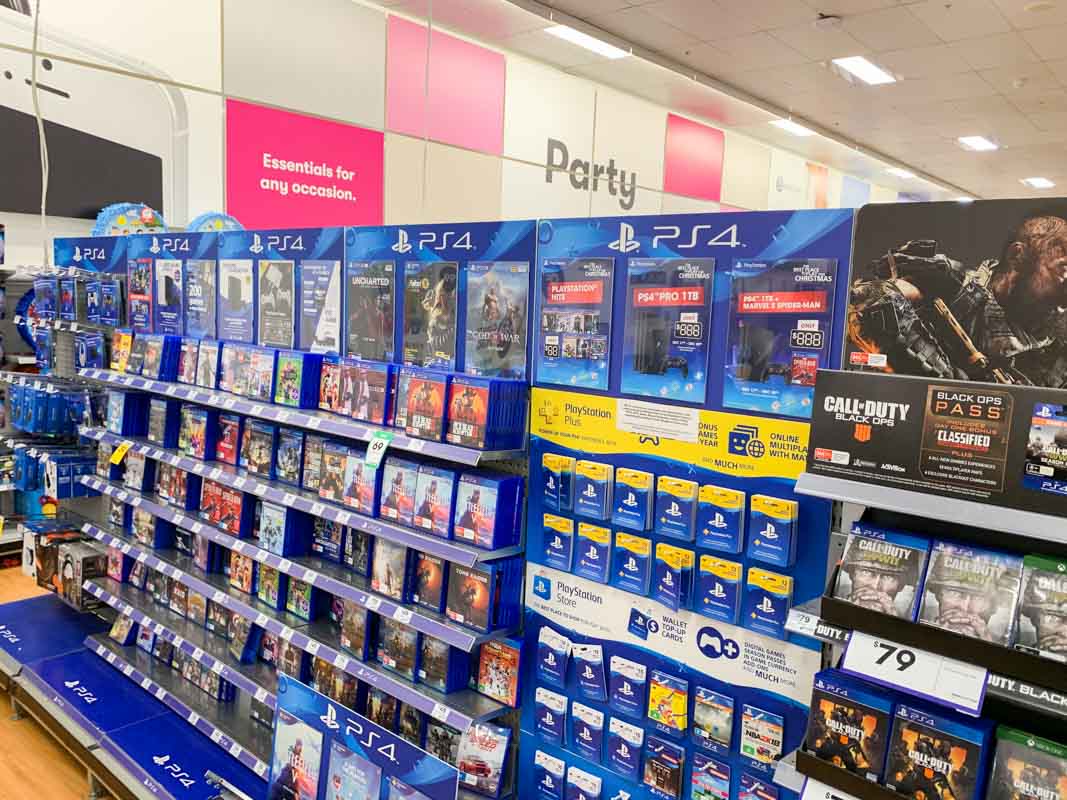 Hangsell display for retail stores
Custom design pos solution in the video games area.
the display problem WE SOLVED
In this case study we highlight how 'cheap' point of sale design can end up costing money, or worse, being unsafe in a retail store environment. The previous supplier had used magnetic strips to join the boards to the store fixtures. This wasn't the right approach to take for this type of pos design as the panels were too heavy for this type of connection and the boards were slipping down the fixtures. 
Not only did this represent a safety issue for shoppers given it could fall off completely, but from a brand perspective their point of sale investment was getting wasted.  
The worst part about this scenario is that the point of sale agency had assumed this type of design would be ideal. There is no way they could have extensively tested the idea to make sure it was safe and usable long term.
HOW DID WE DESIGN OUR HANGSELL POS
The approach we take at Genesis Retail Displays for all our point of sale design projects is to be considered and careful with each idea. We spend the time to test everything with a prototype first so that we can learn whether any of our ideas can be improved on and if we have met the brief.
This approach does add time and cost, but in the long run it not only delivers a better finished product for your brand, but ensures you maximise your investment by having point of display materials in store that are designed to be resilient and durable.
What a number of other pos design agencies will do is skip some of these steps to minimise labour costs or the time it takes to create design ideas. Computer generated ideas on a PowerPoint presentation are not the same as real life testing with a prototype. 
So in our pos design process we;
– Surveyed several stores.
– Took accurate measurements.
– Spoke to retail store staff to learn about how they work with the fixtures.
– Spent time in-house with our design team to come up with some industrial design ideas.
– Developed a custom design that made use of the existing store fixture 'snapbars" that would create a firm mechanical connection to the fixtures.
– We then tested, measured, refined and prototyped the idea before going to final production.
This meant that we had zero surprises when it was time to go into production. We were even able to design the packaging that the point of sale would go into so that it minimised any transport damage. lays have experience working out how to solve these common retail point of sale display problems.
HOW DO WE MAKE POS DESIGN EASY?
Simple, visual instructions for set up and installation.

 
In-House custom made packaging material that reduces damage.

 
All the logistics taken care of from project management, manufacturing and distribution into the stores.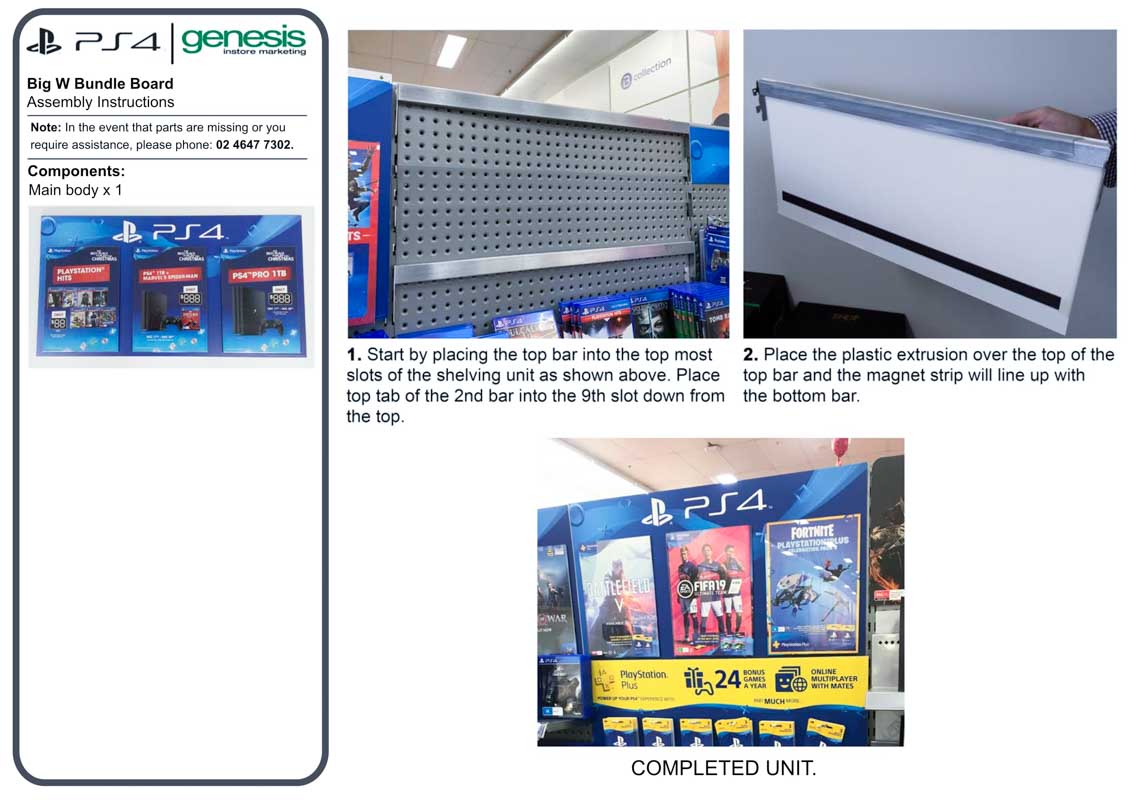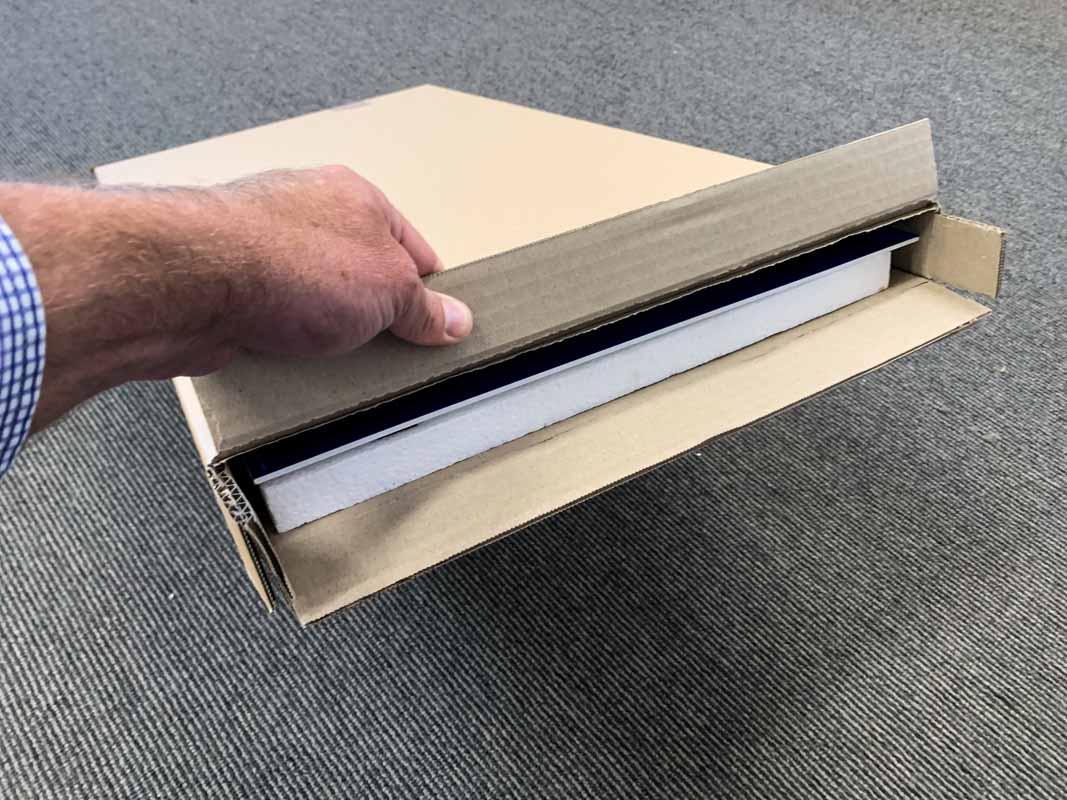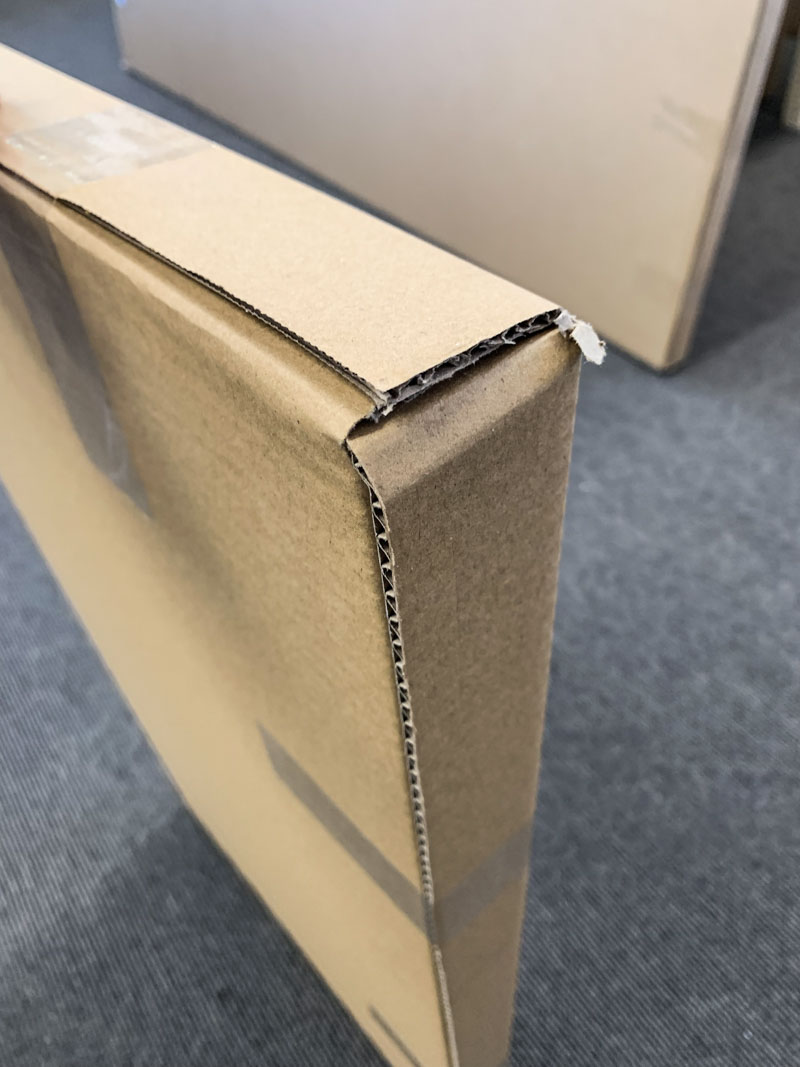 why are point of sale displays so important?
Point of sale displays (POS) or point of purchase (POP) displays are the best way to attract shoppers in busy retail outlets and ultimately encourage them to purchase your product. Doing this in mass merchant retailers like Big W is no exception.
POS can be used on-shelf in retail stores or ideally be free-standing like the examples above.  On-shelf creative POS displays can make your product stand out among your competitors. POP free standing floor displays (FSDU's) can in effect create new space for your product offer when the store displays are already full.
By trying to influence the "last 3 feet" of the path-to-purchase you can increase shopper traffic into people actually buying your product, especially compared to items sitting on a normal shelf planogram. 
As demonstrated in this example, POS displays come in many forms from more simple application such as wobblers, posters and bunting to cardboard counter displays, free standing cardboard displays and pallet displays to semi-permanent displays and even permanent displays.
Taken to the next level Interactive POS displays allow your shopping customer to know what your product is like rather than asking them to guess what the product is like.  Displays that allow shoppers to touch, feel and experience the product provide a much more immersive experience for shoppers and have been shown to double sales.